MicroBase Bulk Data Service
SM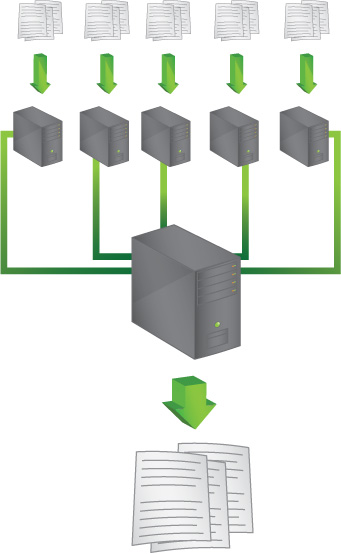 MicroBase Bulk Data Service provides public records data and real estate information to large client groups who require extracts of the MicroBaseŽ Database, or copies of the raw data from the original public records files as provided by the governmental agencies. The extracts can be provided in various formats, the raw data is provided as formatted by the governmental agency source; both the extracts and raw data can be distributed via FTP or on media.
The data compilation, formatting, distribution and frequency of delivery are customizable to meet specific client needs and pricing is determined by these variables.
This service is offered to large client groups who, for strategic reasons, require copies of the datasets to be stored locally for purposes including, but not limited to: republishing or reselling the data as a component of their own company-branded product; or for in-house applications such as large scale marketing programs, data validation analysis, computationally intensive applications, or other similar applications.
The MicroBase Bulk Data Service currently offers public records data and real estate information for each of the 67 Florida counties. MicroDecisions is rapidly compiling data for several other states, predominantly in the Southeastern region of the United States, to incorporate within the MicroBase Database. As developmental phases are completed access to the new data will be made available to MicroBase Bulk Data Service clients.
For detailed information regarding data-types, current geographic coverage, specifications and implementation of the MicroBase Bulk Data Service please e-mail bulkservice@microdecisions.com to request a conveniently scheduled teleconference.
The MicroBase databases comprise the largest collection of Florida real estate data available.
Datasets
We regularly collect datasets for each of the 67 counties in Florida from
Property Appraiser
Tax Collector
Recorder
as well as Aerial Photography, Assessor (Parcel) Maps and Recorded Plats. We additionally hold datasets from federal agencies that we merge into the data.
Property Appraiser
We maintain a full set of data elements, including the following:
Parcel identifier
Ownership Values
Legal description
Situs
Sales history
Building information
Building Sketches
Extra features
Tax Collector
Data fields include
Taxpayer Payment status
Current taxes
Delinquent taxes
Payment records
Certificate
Sales
Recorder
We collect real estate related records, principally deeds and mortgages. We have a library of images and store information such as the consideration.
Aerial Photography
Florida flies low-altitude high-resolution photographs every three years. We carry the images for the whole state. We can provide these in many formats and produce areas based on state plane coordinates.
Assessor Maps
We maintain maps for most counties, including layers for parcels, roads and hydrology.
Recorded Plats
We maintain a library of digitized plat images for most counties that we update frequently.
If you do not see what you are looking for in the list above, please call use and ask.
Delivery Methods
Delivery falls into two categories: batch delivery where we build a dataset to your specifications and upload that to you on a regular basis. The datasets pass through our processing generally within 24 hours, so we can get you data promptly.
Alternatively, for real time access to our databases, we have a number of interfaces for querying the databases and returning data to you, the most popular of which run over HTTP. Our systems are multiply redundant and load balanced, as well as we maintain off-premises servers for backup and failover.
Send mail to
webmaster@microdecisions.com
with questions or comments about this web site.
Copyright © 2019 MicroDecisions, Inc.
Last updated on March 30, 2021.